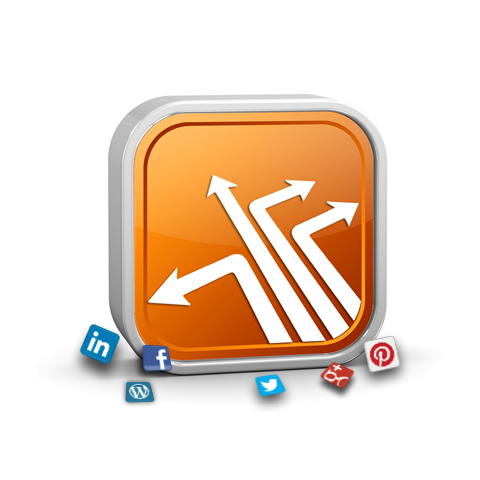 Social Media Extender version 4.2.05 was released today adding support for direct CSV import and export along with standard location data.    Several bug fixes are included in this release to improve compatibility with WordPress 4.2.2 and Store Locator Plus.   The issues address various data and display issues on specific web server configurations.
Social Media Extender is a premium add-on pack for Store Locator Plus.    Social Media Extender makes it easy to add social media icons and links to location listing results.   The social media platforms are pre-configured with Twitter and Facebook as sample media sites, however any social media platform can be added to the list.    Icons are provided for Blogger, Delicious, DeviantArt, Digg, Dribble, email, Facebook, Flickr, FriendFeed, Google +, Instagram, LastFM, LinkedIn, Pinterest, rss feeds, Skype, SoundCloud, Spotify, StumbleUpon, Tumblr, Twitter, TypePad, Vimeo, WordPress, and YouTube.    Once a social media platform has been configured, any location can be updated with links to that store's social media pages.     When users search for locations the results will show the social icons and link directly to the location's social media pages.
Store Locator Plus is a free plugin for WordPress that provides a simple interface to place an "enter your zip code" map of locations on your site.   A variety of premium add-on packs allow extensive modification of the interface and provided added functionality to the base product.   For more information visit www.StoreLocatorPlus.com.
SME Change Log