Go ahead and sign up for our Early Access Program to the My Store Locator Plus service.
My Store Locator Plus is an online subscription service that brings Store Locator Plus to ANY web technology stack.  WordPress, Django, Ruby, ASP.Net.    As long as you are hosting a site that can run JavaScript then My Store Locator Plus will work.
We are currently in the very early stages of development; what we call our "alpha release".  It is far from being the final product but it IS functional and has been tested on various web technologies to see how well it can bring the Store Locator Plus service to non-WordPress sites.
We are now opening up our private invite to the Alpha Release of My Store Locator Plus.   The select few users that are granted access will help guide us in the features and overall user experience that will make it into our initial public launch coming in early 2017.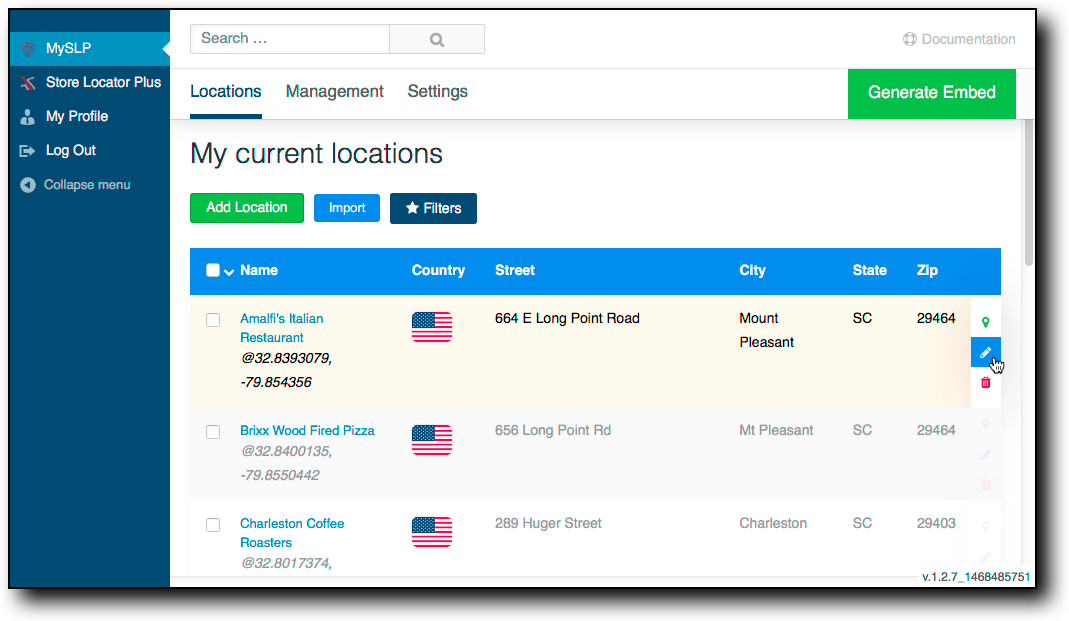 Continue reading Get An Invite To Our New Locator Service