Pro Pack version 4.2 has been released to the general public today.    In addition to the newest version of Pro Pack using the SLP 4.2 add-on framework, there have been some notable administrative interface changes.   The use of the add-on framework and the admin interface changes lessen the memory footprint, lessen the screen space used by Pro Pack, improve performance, and increase stability and consistency with other add-on packs.
Pro Pack Tab Vanished
The Pro Pack tab is gone.    That is by design.    The features that appeared on the Pro Pack tab have found new homes next to their "relatives".    The only feature that has been removed from a functional perspective is the Tools / Where Is utility that was seldom (if ever) used.   The other elements have been related.
The Custom CSS Setting now appears under the User Experience tab in the View section.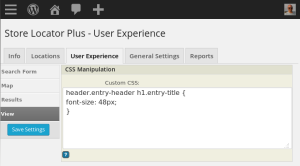 The Enable Reporting setting is now under the Reporting tab.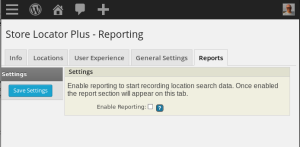 Reporting Tab Updated
The reporting tab, while looking nearly identical to the previous release, has had a significant overhaul to bring it up-to-date with the Store Locator Plus admin interface framework.  That change creates the foundation for improving reporting without having 100% custom-coded interface elements in future releases of the Pro Pack.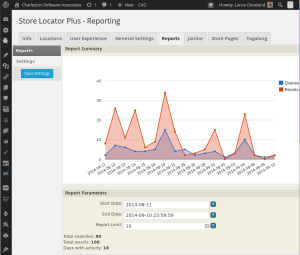 Pro Pack Production Details