Looks like Google is turning the screws a little more on their attempt to squash as much competition in the maps market as possible.   Over the past few months they have tweaked their Google Geocoding API algorithms.   Each change is going to make it just a little more difficult to get your addresses to return a correct latitude and longitude.  It is definitely having an effect on locations people are entering into Store Locator Plus but the truly concerning issue is not with addresses you can fix but how it is going to impact all the odd variations of addresses your customers type in during a search.
As is typical from the Google Maps people, the results from their in-house applications including Google Maps The Website is very different from what non-insiders get.   Any application using the Google Maps Geocoding service, whether a $20,000/year OEM license or a few-dollar-or-less-per-month Pay-As-You-Go API key, will see different results.       The sad part is that what worked perfectly fine "yesterday" no longer works today.
Several known addresses that were designed to "test the system" suddenly started failing our internal testing over the past few days.    After rolling back our software and servers to older releases to ensure we did not introduce a problem we've discovered that the change is almost 100% guaranteed to be a change in Google's Geocoding API algorithms.
For example:
Diane Blackwelder CFP ®, Charleston Financial Advisors LLC, 4 N Atlantic Wharf, Charleston SC 29401 USA
Last spring that geocoded perfectly fine.   Today it comes back "ZERO_RESULTS" which is Google-speak for "bad address".
This does not work either:
Diane Blackwelder, Charleston Financial Advisors LLC, 4 N Atlantic Wharf, Charleston SC 29401 USA
Only the 100% proper address works:
Diane Blackwelder c/o Charleston Financial Advisors LLC, 4 N Atlantic Wharf, Charleston SC 29401 USA
Yet on Google Maps ALL 3 of these variations come back with the correct address.
This happens with a number of other addresses as well including this example using Google Maps in Germany with the same type of results:
Hotel Berlin Märkischer, Hof am Tacheles, Linienstraße, 133 Berlin 10115 Germany

While this only impacts a very small percentage of addresses people enter into Store Locator Plus, or just about any other mapping service using Google besides internal Google services like their Places (think Adwords but far more costly), it is still very clear what Google's long term plans are for businesses using their map services.
Granted, Google can always fall back on the "well, that is technically not the right address" argument but the fact-of-the-matter is that these addresses worked perfectly well before.  The same addresses work perfectly well in Google-owned properties TODAY.  The addresses do NOT work for any third party applications because someone at Google decided they shouldn't.   Not nice, Google.  Not nice.  It is increasingly clear that Google intends to slowly strangle all third party mapping-software providers so they can collect all the customers that end up being left behind and throw them into their pay-per-request services.
Looks like we are once again having to seriously consider introducing alternative Geocoding and map image technology solutions.   We have been investigating Open Street Map for some time.    It looks like 2017 is finally going to see that option come online.    It is almost a certainty for our MySLP SaaS service and may be integrated into one of our planned live-service options for our Premier Subscribers.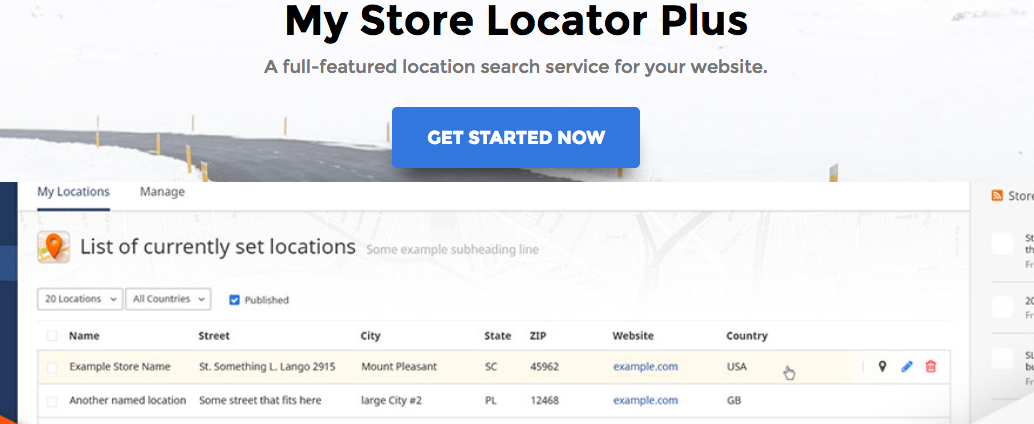 When people ask why we spent so much time and money building a SaaS service for maps, this is one reason why.   It is much easier for us to help our customers have a superior experience for their end users when we can setup, testing and activate alternatives in one step. With per-website installations of Store Locator Plus on 20,000+ servers in 128 different countries providing the same type of pro-active response is impossible.  We don't have any control over what those webmaster are doing and not all of them are tech-savvy.
Sure, buy-and-own options like Store Locator Plus can be cost effective but if you're business relies on your locator having a managed service makes a lot more sense.