Contact Extender 4.1.02 is now available for download. This version fixes the field names for all Contact Extender data columns.
If you had installed the interim 4.1.01 release with translated field named and modified you search queries, headers for location import/export, or order by queries and are not using English as the default language for WordPress you will need to revise your installation when upgrading to this release.
Most users will not be impacted by this update.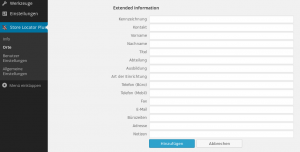 Details