Store Locator Plus' latest release for Premier subscribers adds and enhancement to the results layout functionality and style.
Add Tables in the Results Layout
This new feature allows additional table structure design features with Word Press themes and Store Locator Plus styling, specifically to allow tables without the HTML wrappers that are built into the SLP base plug-in structure. Further discussion and instructions can be found in the 2 minute tutorial video at Premier 4.3.02 Video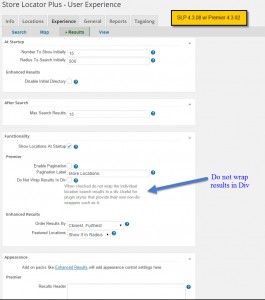 Add Headers in the Results Layout
Ability to add results headers at the top of each column and allows flexibility in your custom design.
Add Drop down styling in the Search Layout
Adds the ability to change the Drop down style found within the Experience/Search panel using applicable "jquery smooth list themes".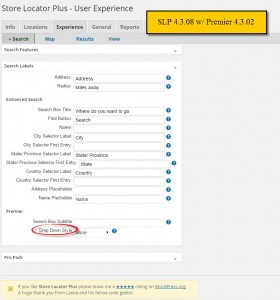 Also New SLP Plugin Style "Skywalk" coming to premier next. See preview in the following video.
Important!

For additional details and technical information, please watch the short Tutorial Video on how to use, modify and enhance the users experience using the new features.