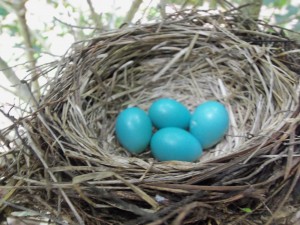 For starters, fresh from "the man behind the curtain":
* Enhancement: Add Store Locator Plus to the admin bar under the site menu.
* Enhancement: Admin pages that render settings no longer execute a database I/O call with get_option() for every single setting. 60+ fewer data fetch calls when rendering the User Experience tab.
* Enhancement: 250 lines of legacy admin interface code removed. Replaced with deprecated notices for SLP 1.0 to 3.x users.
* Enhancement: Admin interface has been updated to reflect the WordPress Dashboard style.
* Enhancement: Admin interface has been refined with better responsive design.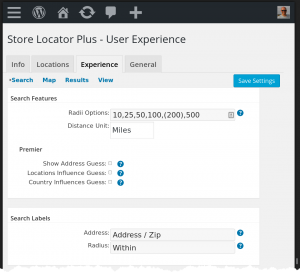 * Enhancement: More robust settings upgrade system for users migrating from older to newer releases.
* Enhancement: Settings upgrade system is not loaded into memory for new installs. Improves performance and memory consumption on initial installation/activation.
* Change: Find button images are no longer supported. Use CSS styling to modify the standard text button if you want custom image buttons or downgrade to SLP 4.2.67.
* Change: Move UX / Results / Website Label to a serialized option, remove it from the JavaScript parser as it is now handled on the AJAX Handler backend.
* Change: Remove custom zoom_level settings, make it a standard serialized option.
* Change: refactor much of the slp.js namespace and classes to follow current JavaScript best practices. Eliminate class/object overhead on some simple function-only references.
* Change: No longer checks for , and deactivates, Super Extendo add-on pack. If you are using that add-on pack you should not be. Bad things happen.
* Fix: Apostrophe in manage locations search.
* Note: Some add-on packs will need to be upgraded to their latest 4.3 release to work properly with SLP 4.3.
Premier Members
Premier Members will also be getting some new features with the 4.3 release.    The new features will only be available to Premier Members with an active subscription  so they can download that latest Premier Plugin release.
There will be new features added on a regular basis that will be exclusive to the active subscription holders in good standing. So far they have been given a sneak preview and use of Pagination and Cluster Maps.
The focus for the July release of the Premier Plugin has been on "Google Address Guessing".   Google Address Guessing is what happens when a user enters an address into the address box on your locations map page.    When a user clicks on the Find Locations button, the address they typed into the address box is sent to Google as a query.   Google uses a "proprietary" algorithm (this means they don't share the behind the scenes information with other entities, private or commercial) to decide which address the user "meant" when they typed in something like "Camden".
Google does a "best guess" based on popular searches or just what they think you mean, or some other obscure logic…. and sometimes they are wrong, at least for your search preference.  Example:
Is that "Camden, NJ, USA" or the Camden as in a Borough of London?  Turns out that even for users in the United States , the Search using Google's mapping API decided you meant Camden, UK.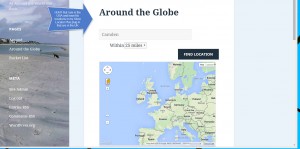 Several new settings are introduced in the Premier Plug-in that will help you influence "Google's guess".