It was recently brought to our attention that the WordPress Plugin Directory had an issue which marked the wrong version of the Maps by Store Locator Plus  as the current stable release.  As a result, the developer pushed through  4.3.23 as the current version to force the PlugIn directory to update. The  WordPress Core teams have been working on plugin directory hooks for the new translate system so it is always possible something was awry on their end.
Installing the older version of the base Plugin, along with a new add-on pack, could result in non-activation of the add-on or performance issues. If you are noticing peculiar behavior or non-functionality it is important to check the release notes and/or the change log at the bottom of applicable news feeds or on Store Locator Plus site. When requesting information or support by posting in the SLP forum or contacting support, it is requested that you provide the version(s) along with your Plugin Environment (see the SLP Info Tab ).
The developer will work with the plugin team at WordPress to alleviate future issues. In the mean time, if you see uncharacteristic behavior when using or installing the plug-in, go to the Plugin versions, select "Other Versions" and download the highest version number (4.3.23 is a newer version than 4.3.21, etc), select to do a manual install.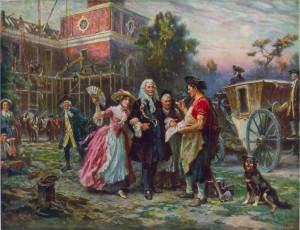 Meet the Store locator Plus Author, Developer and Charleston Software Associates Founder
Lance is meeting with other WordPress Developers and Users at the Word Press conference and Word Camp in Philadelphia this week. If you have ideas, suggestions , questions or need general help with the SLP plugin (or just want to meet and greet), tweet him, send a "contact us email", or look for him at any of the Word Camp get-togethers.
Unfortunately, I am not able to attend this one due to other commitments but am hoping to go to one nearby early next year. Charleston Software and Store locator Plus are proud sponsors of Word Camp USA.
For more info about whats happening at Word Camp along with some useful tips go to:
Word Camp Philadelphia December 2015