I'm looking for people to help test Store Locator Plus 4.5.07 beta with WPML.
I am reworking the WPML compatibility in the base plugin this week, June 13 – Jun 17 2016.   It is proving to be a little more challenging than simply "using gettext with proper text domains" and setting up a proper wpml-xml.config file as per the WPML documentation.   I've managed to get some of the pieces working in 4.5.07-beta-01 but need people to help test in their environment.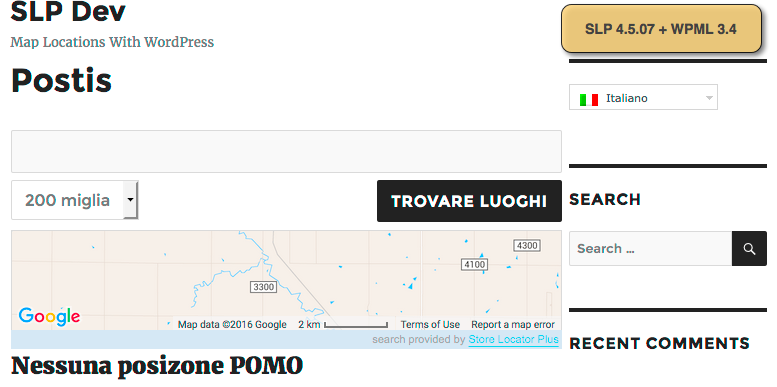 Store Locator Plus 4.5.07 requires the newer version of WPML not the classic release.   Newer versions, WPML 3.2 and higher as far as I understand it, use a revised hooks-and-filters system.   For performance reasons I've dropped the classic icl* functions in older versions of WPML.
You can get the latest version of Store Locator Plus by "purchasing" the free Store Locator Plus Prerelease.
You will need to have a licensed functional copy of WPML, preferably the latest 3.4.X release.
Contact support via the contact us page for help getting the prerelease of Store Locator Plus or to provide feedback on your testing.
All feedback and input is welcome.