Directory Builder 4.2.08 was released today bringing new features to the Store Locator Plus add-on pack.   Dynamic page titles adds another layer of SEO-friendly output to the listings.   Filters make it easier to create heading-separated groups of locations. A new territory field has been added allowing for simple aliases on location listings.
Dynamic Page Titles
Add the [[slp_directory style="title"]] shortcode to the Directory Builder Landing page title and the plugin will automatically generate an SEO Friendly page title like "Atlanta Locations" or "Charleston Locations" depending on which link is clicked from the listing page.    The title is included in both the H1 tag as the on-page title as well as in the <title> tag which is indexed by most search engines.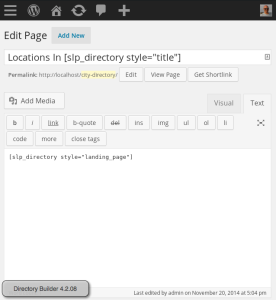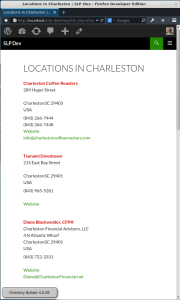 List Filters
Add the filter_by clause on your listing page to show locations from a specific country or region.  For example you can use [[slp_directory by="city" filter_by="country='USA'"]] to show a list of locations in the USA only.   Put two of these on a page and get a directory with a "USA Locations" and "International Locations" section.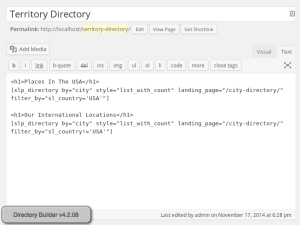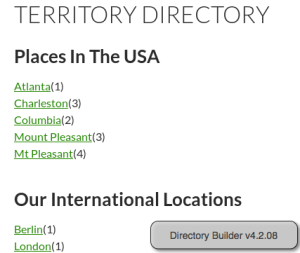 Territories As Aliases
The latest iteration of Directory Builder adds a new territory field, shared with the location extender, to the location data.   Combine this with the if_blank_use attribute of the listing page shortcode to build aliases for locations.   Add a new "Near Paris" territory and assign that to any location.     If you have filled in the territory field for a location as "Near Paris" the location will be listed as that entry on the listing page.    Leave the territory blank and combine with the if_blank_use="city" attribute and you can have a listing that shows locations in Boston, Milan, and Near Paris that will change dynamically whenever you edit the territory and city fields for your locations.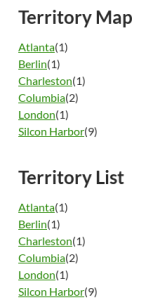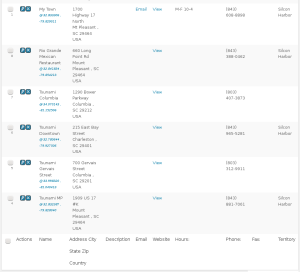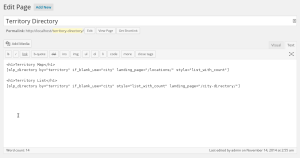 Directory Builder Changelog