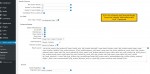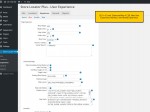 The testing and tweaks of the Store Locator Plus v 4.3.00 are ongoing and can be reviewed on your test site in its pre-release stage. The goal is to have it finalized before the end of the month. (The more people willing to assist testing the pre-release, the quicker it will go.)
In the meantime….. back at the ranch…
A new Premier add-on pack is coming soon. The Boundaries Influence setting gives you the ability to tell Google where you want it to look for the address a user types in during a search.  You can use your existing locations to auto-create the "influence box" or you can drag the boundaries to have it cover all of North America, for example.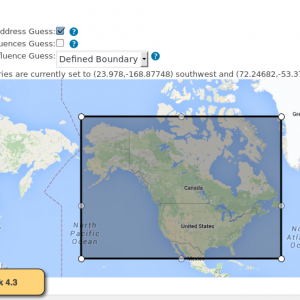 Testing of the new Boundaries Influence is approaching final stages and will be available in the Premier add-on pack that is exclusive to Premier subscription holders.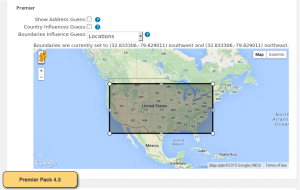 The new add-on pack will be available to download for all active Premier subscription accounts.   "Premier" add-on pack is scheduled for monthly updates that will bring new features to the base Store Locator Plus plugin on a monthly basis. The Premier Pack 4.3 is being tested and is in pre-release stage along with the latest version upgrade to the Store Locator Plus base Plug-in v 4.3.