Store Pages, the per-location SEO Friendly content creator add-on for Store Locator Plus, was patch to version 4.1.02 today.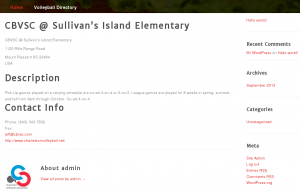 The new version fixes a problem for sites that are using Store Pages with a default Store Page publication setting of "Published". Sites with the default mode as "Draft" did not experience the problem. Some WordPress themes did not work properly when the default Store Page mode was set to Published. The Store Page would be created but the location would not be added to the Store Locator Plus locations table.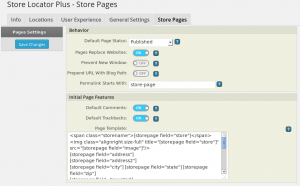 The conflict with using the recommended 'the_content' WordPress filter on all post->content updates has been resolved by removing the filter. Using WordPress best practices in this situation is preferable, however the number of reports of locations not being added warranted deviating from best practices in order to support as many themes as possible. The filter change should have a minimal, if any, impact on Store Pages as most themes should not be modifying default custom page type content.
Release Details