The Search Form Panel section of the Experience tab is where you find the settings that impact the look-and-feel as well as the behavior of the Search Form section of the Store Locator Plus interface.
These settings change how the search form behaves.
These settings change the text that appears in the search form input field.
These settings are text instructions or other information that appear inside a search form input box that disappear when the user starts typing.
Additional Information on Search Settings and functionality.
For more Search options that define a better Search Experience, Add the new Experience Add-on that includes the newer Enhanced Search along with the other Enhanced add-ons (Map, Results and Widgets) or for an all encompassing experience package including features only found in the Premier Subscription.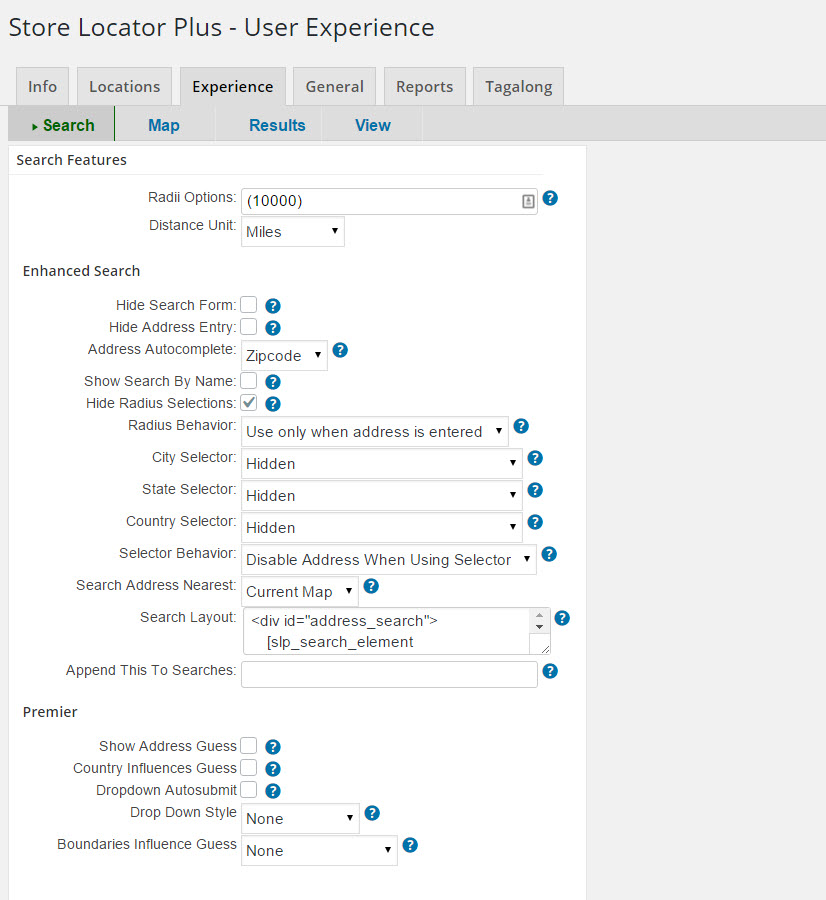 ProPack
If you have Pro-Pack installed you can further define the Search Form criteria with tags or change the Page layout where the search form will display on the locator page. You may also customize using CSS.