The Map section of the User Experience tab is where you find the settings that impact the look-and-feel as well as the behavior of the Map section of the Store Locator Plus interface.
The following settings are available to manage the global functionality of the plugin. Shortcode attributes can override these settings.
The settings contained in the map panel changes the functions (map domain,zoom) and appearance of the map.
The map settings panel provides an array of behaviors and selections of Google Maps,language and additional functionality such as: which map appears to the viewer, which language,level of zoom and other features.
There are a variety of icons pre-loaded in the Store Locator Plus 4 basic Plug-in. Icons are used to mark destination and/or home base.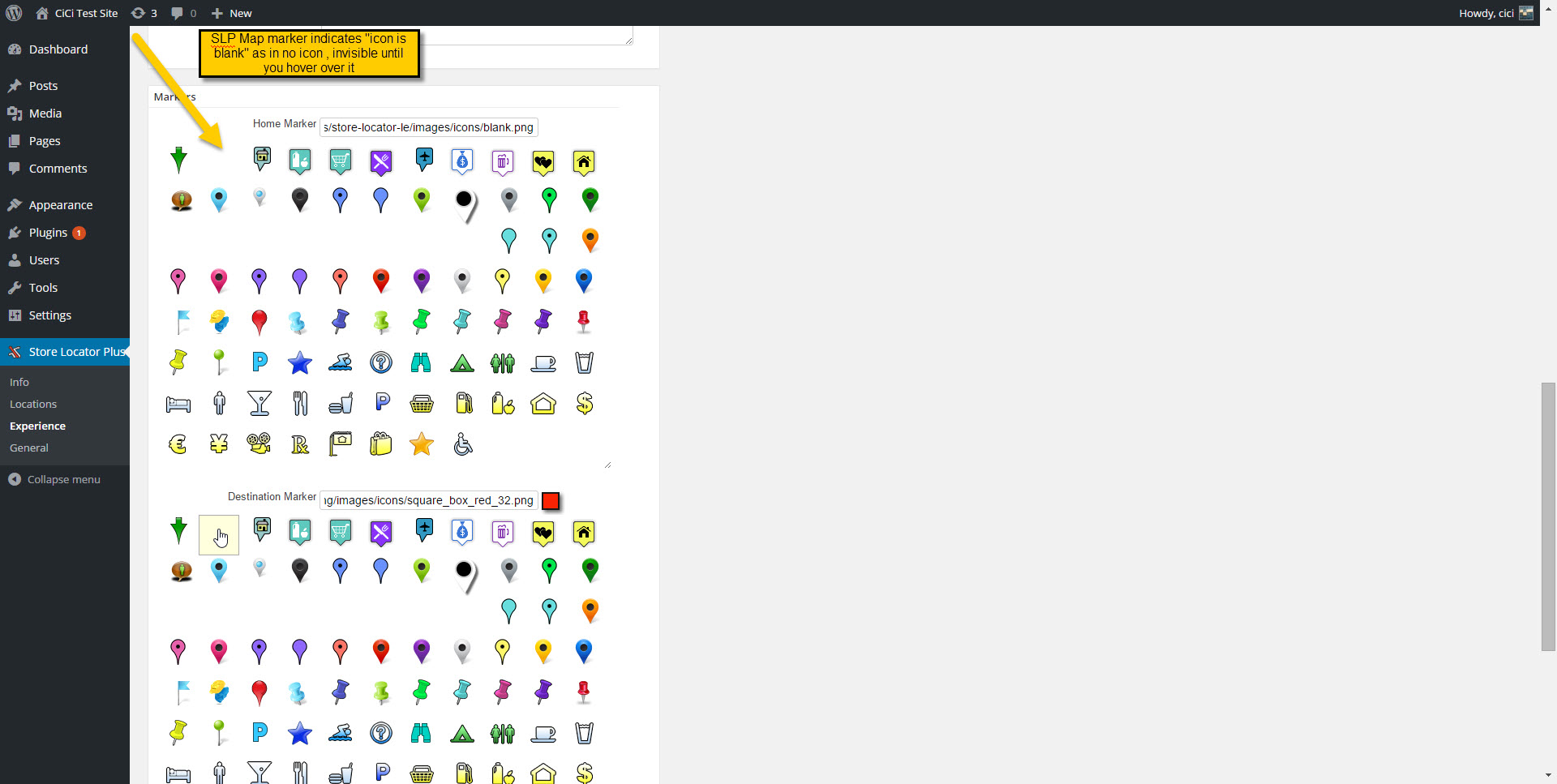 Tagalong Icons and Map Marker examples