The General Settings tab is where you will find settings that impact the overall operation of Store Locator Plus including both administrative interface (back end) and user interface (front end) elements.
These settings change how the user interface elements behave on your site.
The User Interface panel under the General Settings tab.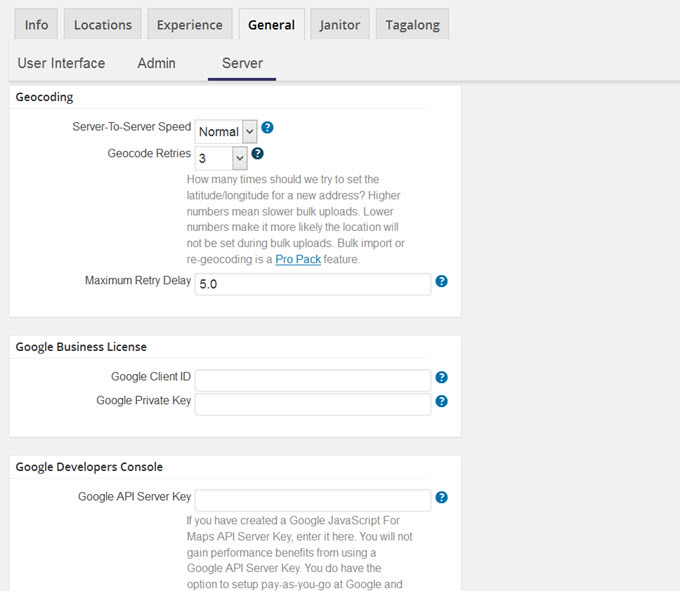 Data
You will see this addtional tab if you have the Extended Data Manager add-on