Work continues today on the Store Pages custom template.   My focus at the moment is getting the new storepage shortcode to process the field="blah" attribute working properly after a morning of figuring out how I diconnected Store Pages completely (new init calls were the culprit).
When work is completed today I should be able to set my Page Template setting to something like this: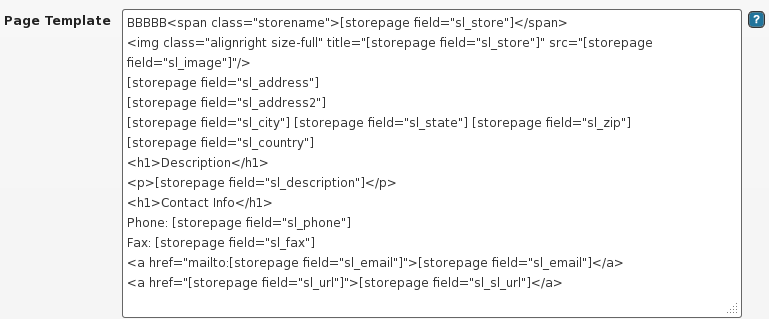 Here is where it is now… just getting started on extracting the database record to the shortcode… but here is the dev desktop as of 5 minutes ago: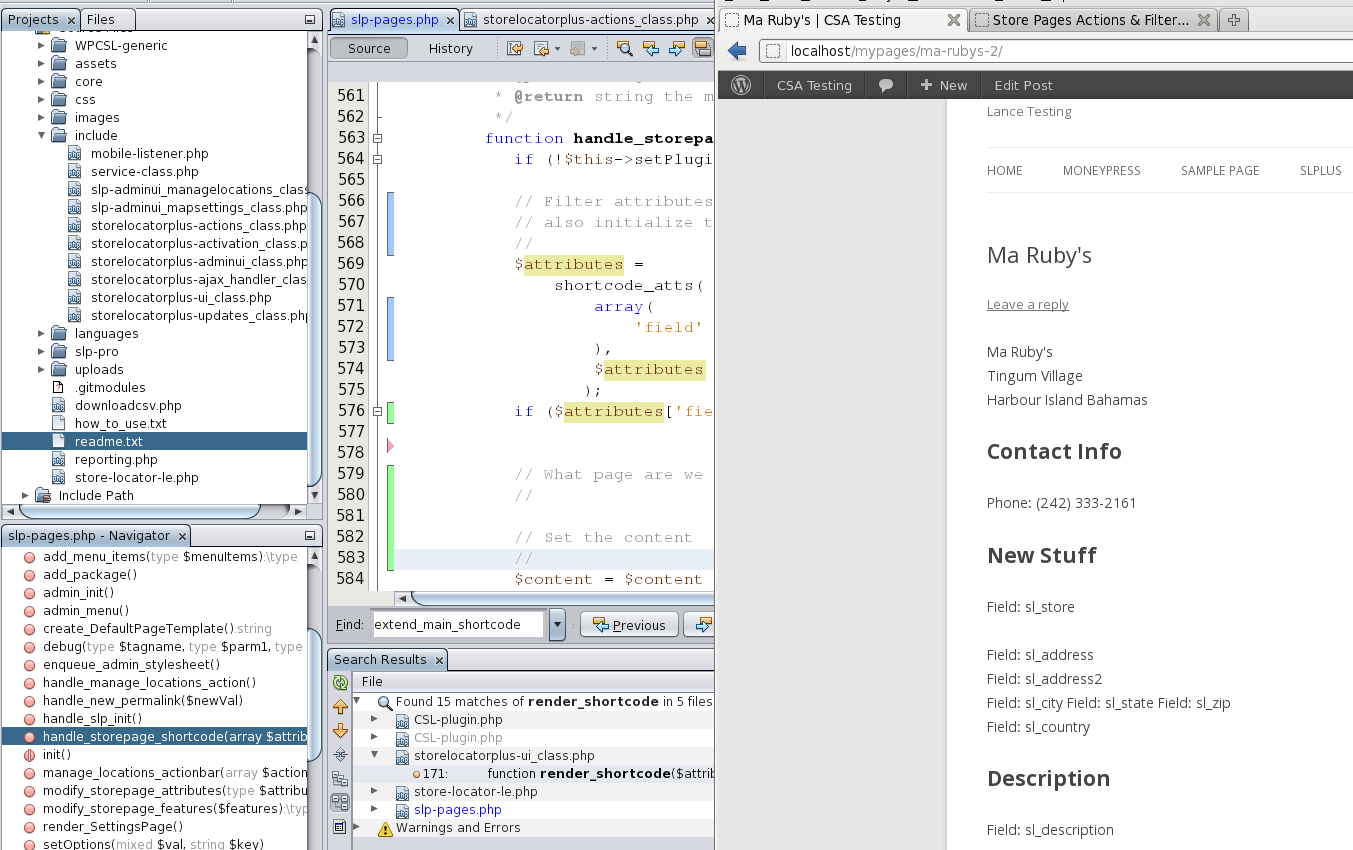 Then it is on to testing in fixing the myriad of broken links and features on "manage locations" thanks to the new "custom permalinks" option in Store Pages 3.9.